Meet Dr. Thomas R. Chandler
My grandfather once told me it was the friends you make in life that really count, and I couldn't agree more. Everyone has a story to tell, and you can learn so much from everyone you meet. I consider my patients to be my friends, and each relationship I form with them builds on the person I am.
Dentistry has given me the chance to effect and improve people's lives in so many ways. Not only am I able to improve people's health by removing disease and restoring their ability to eat, but also improving their self-confidence and ability to communicate with others. A person's smile says a lot about them, and I take pride knowing I'm a part of helping to maintain that.
I've also always hated the stereotype that going to the dentist is a painful and miserable experience—it doesn't have to be! I like showing my patients that getting their dental work done can be an enjoyable and painless process. I take pride in debunking that stereotype one patient at a time!
I feel the experience I've gained with my diverse background of practice and training, help me to be a well-rounded provider. I am able to take these experiences and skills, and develop the optimal treatment plan for my patients. It is important to be a lifetime student in any profession, participation in continuing education allows for this. I always strive to learn about new techniques, materials, and equipment to build on my educational foundation. This allows me to deliver the highest standard of care and best treatment for my patients.
A little about me…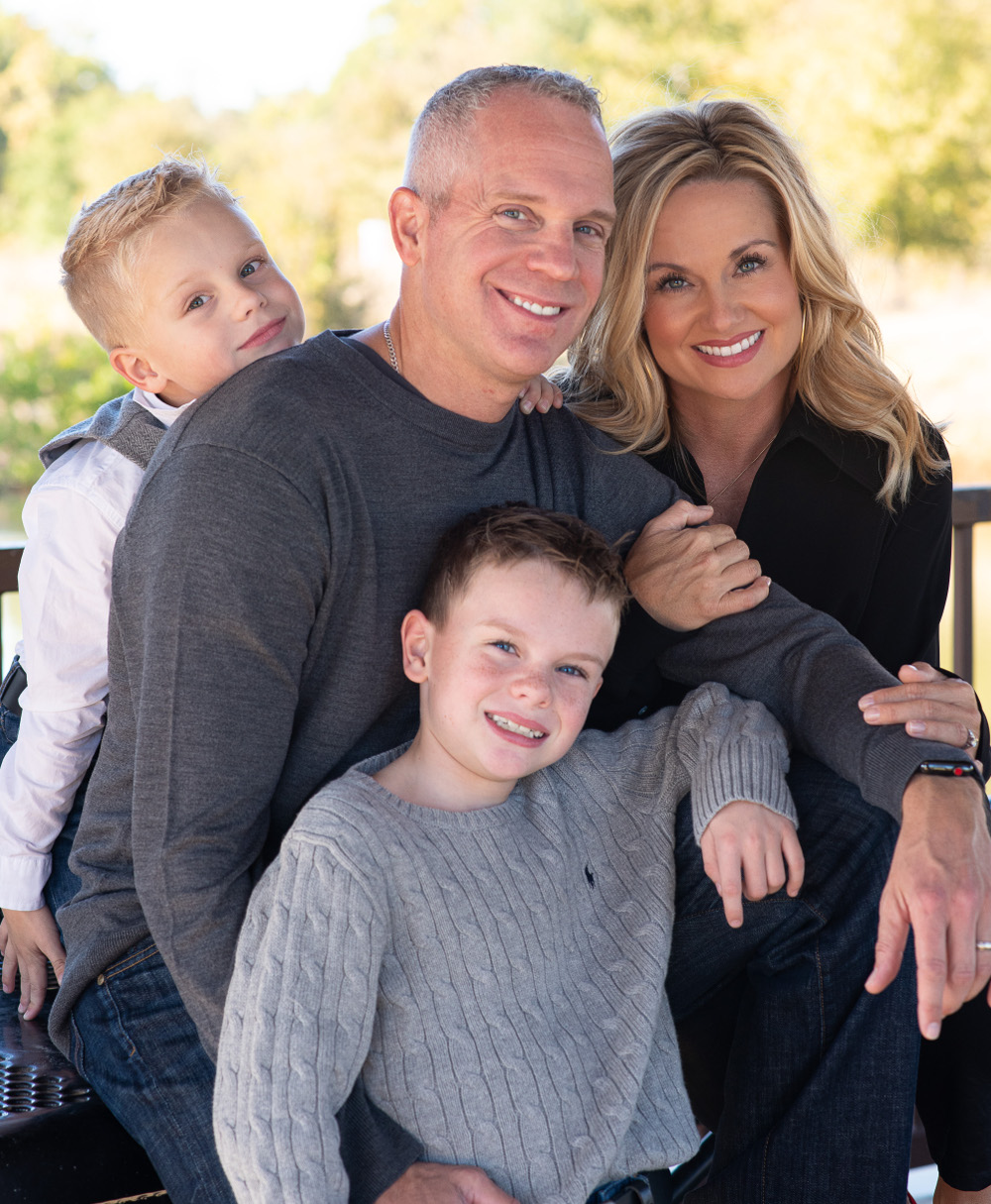 I was born and raised in the Northwest Suburbs of Chicago, so I was used to living in a big-city atmosphere. I moved to Prosper in July of 2014 when I purchased the practice, and love everything about it. It's a smaller community, so it gives me the opportunity to get to know my patients and their families a lot better. I get such a kick out of seeing them out and about around town.
My life wouldn't be complete without my wonderful wife and two beautiful boys. I met Jennifer while completing my residency in 2004, and we were married in 2006. She is also from Illinois, so it's great to have our family all live in the same place. She is a dental hygienist, so it's nice to have a spouse who understands your work on a first hand basis. Our oldest son Vince was born in January of 2011, and our youngest Max in January of 2014. They are always on the move, and keep us on our toes! But coming home and playing with them at the end of the day is the best way to unwind from work! We have one cat that our son named "Poppy Cat."
When I'm not at work, I enjoy being home spending time with my family. Our boys are growing up so fast, and I enjoy being involved in every part of their activities and lives. I enjoy exercising; running and cycling are among my favorite ways to stay active. I also love sports, and enjoy watching my favorite Chicago franchises the Cubs, Bears, Blackhawks, and Bulls. I am passionate about my fantasy football and baseball teams, they are fun ways to keep in close contact with my friends I grew up and went to school with. I love all types of music, 80's music being among my favorites. I also enjoy going to the movies, when my wife and I are blessed with an occasional date night.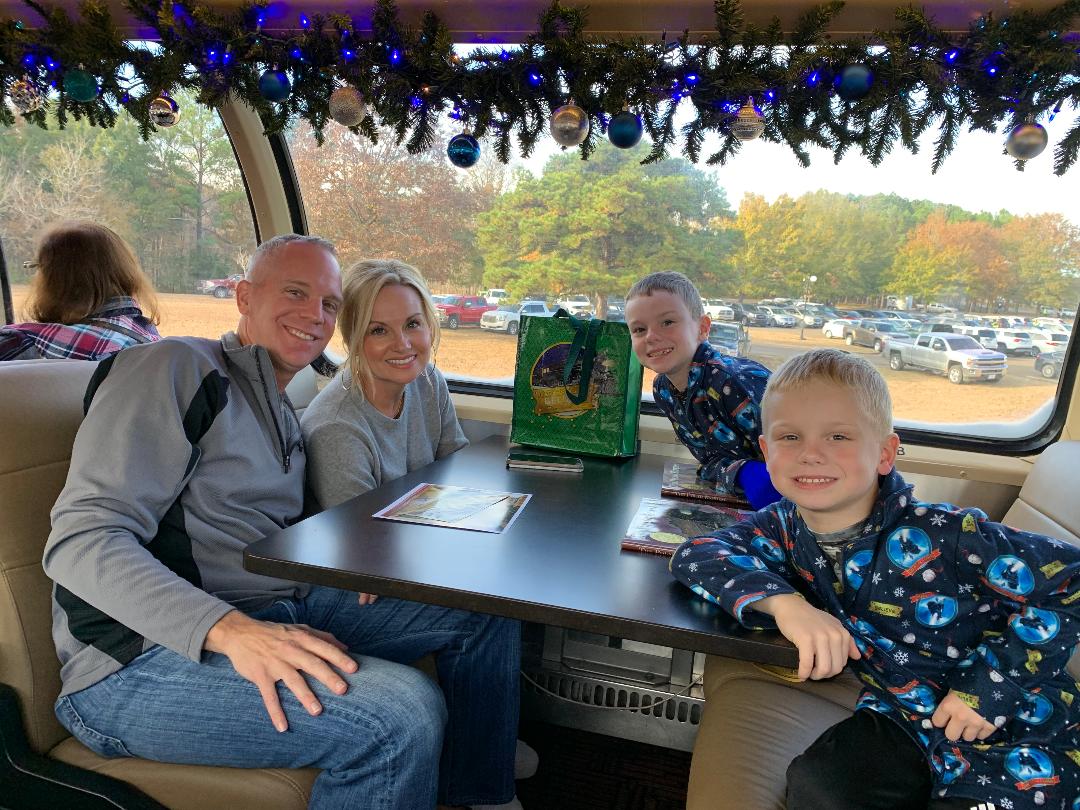 I believe it's important to serve and be active in the community in which you live to help it to be the best environment for your family and others. I am a member of the Prosper Chamber of Commerce and Lions Club. I enjoy going into the schools to talk with kids about their teeth during Dental Health month, and routinely make appearances in my older son Vince's class in February. My wife and I are involved in serving in the Children's Ministry at our church, Fellowship Church in Grapevine TX, as well.
I truly enjoy working with people to help make them happy with their teeth and smile, and I look forward to doing the same with you!
Dr. Chandler's Commitment to Education
Dr. Chandler completed his undergraduate studies at Indiana University, where he received his Bachelor of Science Degree in Biology in 1996. He earned a scholarship from the Army to attend the Case School of Dental Medicine in Cleveland, Ohio. He received his Doctor of Dental Surgery Degree in 2001.
Dr. Chandler was commissioned as a Captain, and served as Dentist for the 75th Ranger Regiment at Ft. Benning, Georgia, where he completed his active duty commitment. This gave him the opportunity to work with people from all different backgrounds and walks of life, as well as serve his country.
Following his military commitment, Dr. Chandler furthered his training and experience by completing an Advanced Education in General Dentistry Residency at Baylor College of Dentistry. This program allowed him to refine and enhance the skills he'd developed to that point, as well as learn advanced techniques and procedures to handle complex cases.
In 2005, Dr. Chandler received his Fellowship Award from the Academy of General Dentistry. He continues to keep current with technology and materials through yearly continuing education courses, working toward his Mastership in the Academy of General Dentistry.
Professional Memberships
American Dental Association
Academy of General Dentistry
Texas Dental Association
Dallas County Dental Society